Best Tire Removal Service Near Lincoln Nebraska Metropolitan Area
A1 Junk Removal Of Lincoln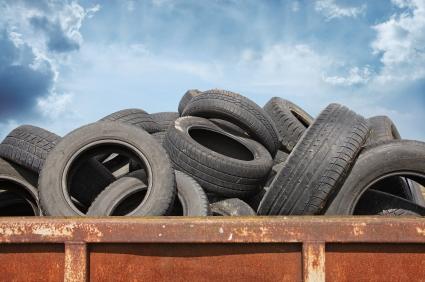 Old, unused tires are unsightly and hard to get rid of. Most trash collectors refuse to pick them up with your other garbage because of the overwhelming demand. A1 Junk Removal Of Lincoln can come haul away your old tires for responsible recycling.
Here's a quick glimpse at the tire removal and recycling process:
We arrive on time for the scheduled appointment.
Show our team members to the tires you need them to collect.
The Importance of Tire Recycling
Here's why tires shouldn't just be tossed into a landfill:
Most landfills have begun to limit the number of old tires they allow.
Tires that are improperly disposed of are bad for the environment because they trap a gas called methane inside of them. Then the gas leaks into the soil, which pollutes the ground water that supplies our drinking supply.
Tires are recycled into new items like asphalt, flooring, and shoes.
Bennet NE Tire Removal Service near me
Firth NE Tire Removal Service near me
Hallam NE Tire Removal Service near me
Hickman NE Tire Removal Service near me
Lancaster County Tire Removal Service  near me
Lincoln NE Tire Removal Service near me
Malcolm NE Tire Removal Service near me
Milford NE Tire Removal Service near me
Panama NE Tire Removal Service near me
Seward County Tire Removal Service near me
Seward NE Tire Removal Service near me
Staplehurst NE Tire Removal Service near me
Utica NE Tire Removal Service near me
Walton NE Tire Removal Service near me
Waverly NE Tire Removal Service near me
Omaha NE Tire Removal Service near me
Bellevue NE Tire Removal Service near me
Council Bluffs IA Tire Removal Service near me