Tire Disposal
Pick Up
Service
Best Tire Disposal Pick Up Service Near Lincoln Nebraska Metropolitan Area
A1 Junk Removal Of Lincoln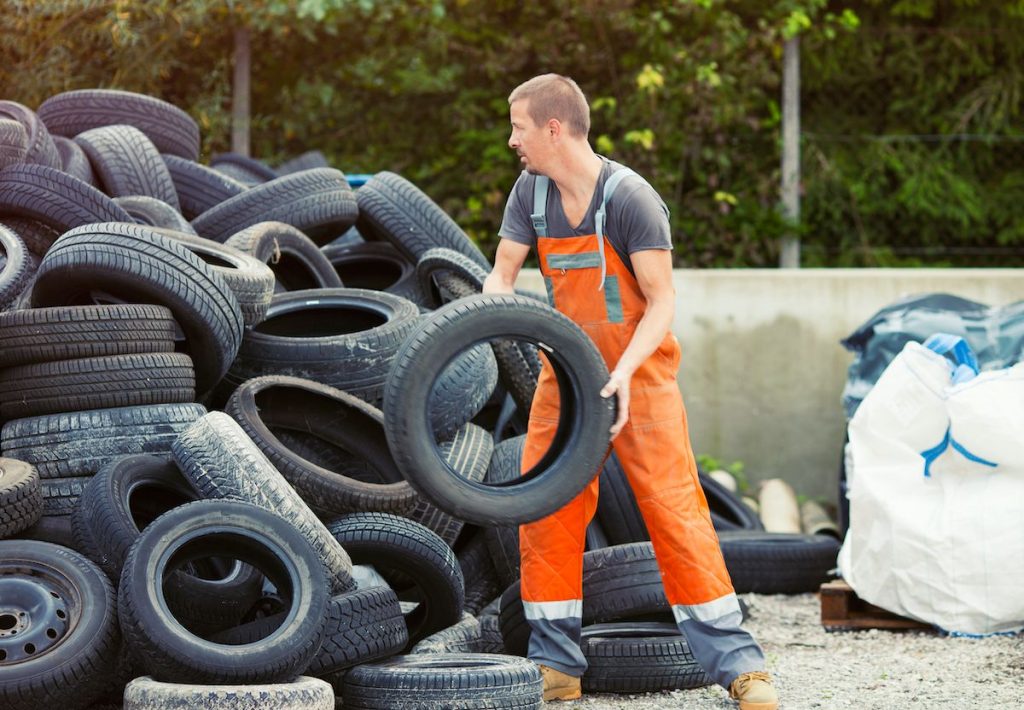 Rubber over rubber
If you are one of the many people with their old car tires piled up beside the trash bin or in your garage, there is a possibility to dispose of them very quickly. A1 Junk Removal Of Lincoln offers the residents and businesses in Lincoln NE, and the surroundings with an alternative destination for their damaged tires.
We take the rubber to recycle
Tire disposal can become difficult at times, as regular waste services don't accept old tires. However, A1 Junk Removal Of Lincoln knows where to take your waste to be adequately recycled. From bicycle tires to big truck tires, we are willing to go to your property and pick them up.
Take advantage of our additional removal services
Besides rubber disposal, we can remove from your house or business a variety of objects. The following are some of the services we provide in Lincoln NE.
Our company seeks to provide its customers with a reliable, efficient service for the disposal of old tires. We can be at your house or commercial facility and complete the job as quickly as we can for your comfort.
Old tires can be recycled
We want to give old tires a new use after they no longer work below your car. A1 Junk Removal Of Lincoln it's concerned about taking care of the environment, and with tires, we make no exception.
We take tire disposal pick up very seriously. Tires are made of a series of materials incapable of decomposing on their own. Therefore, it's essential to take tires to recycle and don't let them build up in piles, as they can cause tremendous damage to the environment in case they are burned.
Worn out tires can have multiple recycling uses after all their elements are taken apart, including rubber, wires, steel, and fabric. Some of the most popular products made by recycled tires are construction materials, athletic tracks, gardening planters, and swings
Bennet NE Tire Disposal Pick Up Service near me
Firth NE Tire Disposal Pick Up Service near me
Hallam NE Tire Disposal Pick Up Service near me
Hickman NE Tire Disposal Pick Up Service near me
Lancaster County Tire Disposal Pick Up Service near me
Lincoln NE Tire Disposal Pick Up Service near me
Malcolm NE Tire Disposal Pick Up Service near me
Milford NE Tire Disposal Pick Up Service near me
Panama NE Tire Disposal Pick Up Service near me
Seward County Tire Disposal Pick Up Service near me
Seward NE Tire Disposal Pick Up Service near me
Staplehurst NE Tire Disposal Pick Up Service near me
Utica NE Tire Disposal Pick Up Service near me
Walton NE Tire Disposal Pick Up Service near me
Waverly NE Tire Disposal Pick Up Service near me
Omaha NE Tire Disposal Pick Up Service near me
Bellevue NE Tire Disposal Pick Up Service near me
Council Bluffs IA Tire Disposal Pick Up Service near me